Monday-Thursday = $325/day, Friday-Sunday = $400/day.
Boat Towing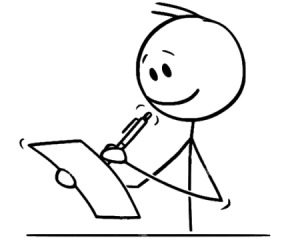 Imagine the scenario: You are out on the lake in your shiny boat having a great time. As you anchor at your favorite hangout, your wife is happy, the kids are splashing around and everything is perfect. Perfect that is, until a pop-up thunderstorm makes an appearance. You reluctantly collect your family, stow your gear, go to start your boat and then --- Nothing. You struggle to troubleshoot but as the skies get darker and the wind picks up, you just can't get it to start. As your wife starts to panic and your kids start to cry because they are scared, you need to make a decision: "Do I keep working on this thing or do I call for help?" At this point, you would pay almost anything for a tow and the good news is, Cappy's is here to help.
In this situation, you have a few options:
1 - You can wait it out and let the storm pass but the look your wife just gave you when you suggestd it shows you it's a bad idea.
2 - You can call a buddy with a boat and hope he's available to come tow you in. How often does that really work out?
3 - You can call a towing service and pay retail prices which can run upward of $1000 for even a short tow.
4 - You can register with Cappy's and get $75 TOWING FOR 2021!
Yes, you read that correctly --- $75 towing. All you need to do is register and whenever you need a tow, we'll come get you for $75 per tow during our inaugural 2021 season. We are doing this to help get our name out there, hoping that if we help you out sometime maybe you will help us out to by sending referrals our way and will think about signing up for a towing subscription in 2022. A subscription for 2022 and beyond will be $79.00 per year that will include unlimited towing.
If you need a tow and just don't want to register, you aren't totally out of luck --- We still want to help. Just go here and let us know your situation. We will do our best to help you out.
Note: Towing services will only be available sporatically until the 2021 season kicks off in April.
The flagship of our fleet is our newly refurbished towboat, TOWBY, and he is fully rigged to help you out of any situation. Equiped with a 200HP Mercury Verado Pro outboard, he has the power to tow even the largest boats on the lake. He has state of the art doppler radar and is also outfitted with downvision, sidevision, high frequency CHIRP and 3D sonar. We monitor VHF channel 16 and 66 at all times during our operating hours. We carry extra fuel and we'll happily provide a jump for that dead battery.
2021 $75 Towing Offer Terms and Conditions
The program offers $75 per tow for 2021. No prepayment required.
Towing service falling under the $75 flat rate towing servicve is available on a first-come, first served basis. We will perform towing services in the order in which requests are received.
You must register with us at least one (1) calendar day prior to any request for towing. If you need an emergency tow and are not registered for the 2021 $75 flat rate towing service, contact us here.
Towing service will be available anytime Cappy's is operating (9am - 6pm) but may not be available at all times.
You will be required to execute our standard liability release at the time towing service is provided.
The 2021 $75 flat rate towing service includes on-water towing on Lewis Smith Lake. We will also deliver up to 5 gallons of fuel and will be happy to provide a jump start if you are having battery issues.
While not required, tipping of Cappy personnel for providing this service would be nice gesture.